For your convenience, GreenLoop provides several methods to open a new ticket ("Service Request"):
Using the Client Portal
To create new tickets or view the status of existing tickets, go to https://a.greenloopsolutions.com/support (you can also get to this via our website, by clicking the Client Portal button in the top right).
Most clients and end-users already have an account—login with your existing Microsoft or Google credentials. If you don't use one of those services or prefer to set up a static password, click the Sign up link instead.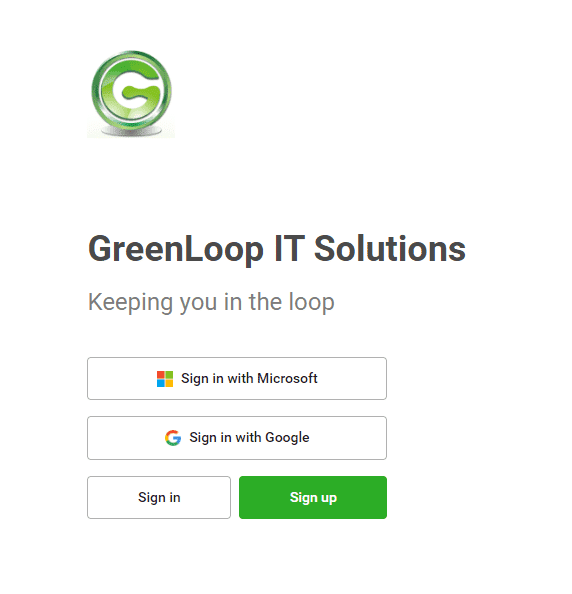 Via a phone call
This is strongly recommended for any urgent or time-sensitive issues! Call (888) 877-4395 to open a service request.
Using the system tray icon
Click the GreenLoop logo in your system tray, and chose Create a Ticket. This also allows you to easily attach a screenshot.
Via e-mail
E-mail service@greenloopsolutions.com to create a new Service Request. Within a couple of minutes, you will get an automated response confirming your request has been received and with a ticket number.