Your employees and other IT network users are your most important line of defense against cyberattacks, security breaches, and data loss. GreenLoop IT Solutions and it security training can help you set up security awareness programs that prepare your team for current threats AND future threats. Depending on your needs, our security training can take the form of print and video training, as well as interactive training through webinars. We can then test security awareness with simulations of actual threats based on real-world examples, in addition to monitoring ongoing compliance. Once you know how well your business is really doing when it comes to security awareness, we can drill down to do more security training and testing for the most vulnerable users.
According to the U.S. National Cyber Security Alliance, 60% of small businesses fail to sustain their operations within six months after a cyber security breach.
The five most common things that lead to data loss and security breaches include…
Employee reuse of credentials on multiple websites
Download of malicious attachments sent via emails
Social network use
Loss of devices with confidential data
Inadvertently giving sensitive information over the phone
For most small to mid-size businesses, increased focus on security awareness training is necessary to prevent such activities and incidents.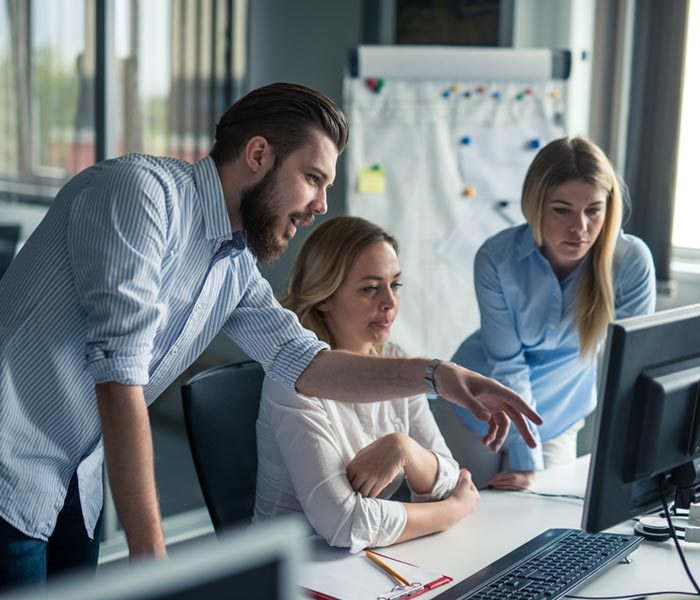 KnowBe4 Security Awareness Training
GreenLoop IT Solutions is proud to offer the KnowBe4 platform, a IT security training for employees—the best-in-class Information Technology security awareness training product in the industry that "enables your employees to make smarter security decisions, every day." Through GreenLoop, you have the option to subscribe to KnowBe4 as a standalone security training tool, or it can be bundled with one of our other managed Information Technology services packages. Learn more about KnowBe4 here.
Flexible Security Awareness Training to Meet Your Business's Needs
With GreenLoop as your guide and partner, your business's Information Technology security awareness training can be fully managed by your risk or compliance officer, or GreenLoop can manage your security awareness program for you as your VRO (virtual risk officer). We can also apply a combination of these two tactics. We make it a priority to be flexible to meet your business's needs, so that, in turn, you can make IT security awareness a priority in your day-to-day business processes.
Learn More About IT Security Awareness Training with GreenLoop
For more information about our Information Technology security awareness training options, please contact GreenLoop IT Solutions today. Being proactive in making your team IT security aware is one of the simplest and smartest ways you can protect your business assets and reputation.
Contact Us About Information Technology Security Awareness Training