Elevate Your Business with Proactive IT Managed Services
As a business owner or executive in Phoenix, you must know that technology is essential to your success. However, managing IT tools and processes can be an expensive challenge without a trusted technology partner.
When it comes to choosing a provider of Phoenix IT services, businesses want a partner they can trust. They need a team that can help them stay ahead of the curve in terms of technology, while also providing reliable and responsive support.
This is where Greenloop comes in. With a history of delivering top-notch IT services and a team of experienced professionals, Greenloop is the go-to choice for companies that demand the best.
GreenLoop, a renowned managed services provider in Phoenix, AZ, offers a wide range of services that help businesses manage their technology needs, including networks, cloud and IT infrastructure services, and data security.
Unlike other managed services providers, we strive to save money and improve efficiency while making your organization more secure.
YOUR END-TO-END PHOENIX IT SERVICES TEAM
Does your team spend too much time and money solving your IT issues? Is your current IT company unable to help you reach your business goals?
Technology should enable your business to grow, not hamper its progress. Having a managed IT support team can help your business remain constantly focused on excellent customer service and improving business processes.
Partnering with us provides small to medium businesses and enterprises in Phoenix with reliable and seamless IT support consulting services as well as a Chief Technology Officer level of advice and direction. You essentially gain access to a group of IT experts with diverse skill sets and long-standing experience for an affordable fee.
Contact Us For Managed IT Services
Phoenix Managed IT Services for Businesses
In today's digital age, businesses need reliable and efficient IT systems to operate seamlessly. However, managing a company's IT infrastructure can be overwhelming, especially for small and medium-sized enterprises. That's where Enterprise Technology Services come in.
Our team of experienced IT professionals provides comprehensive IT solutions that cater to your business's unique needs. From remote support to data backup solutions, we have got you covered. Here's a closer look at the services we offer.
1. SERVICE DESK REMOTE SUPPORT
Our service desk technicians are responsive, thorough, and highly skilled in addressing IT issues. We use advanced tools to minimize user disruption and ensure that our staff provides seamless remote IT support.
Our Level II phone or web-based virtual support agents are trained thoroughly to resolve your queries quickly, reducing the backlog of aged tickets.
2. SECURITY SERVICES & RISK ASSESSMENT
Ensuring that your IT systems are protected from security risks is crucial to your business's success. Blind security spots in your network can go undetected by junior-level IT staff, exposing your business to cyber threats. We offer comprehensive security solutions to protect your network from potential threats.
Our team sets up your network with antivirus and intrusion protection software that scans for signs of intrusion and tracks suspicious activities. Our holistic security solution provides real-time, validated alerts to address potential data breaches before they damage your business assets.
3. SERVER & REMOTE TECHNOLOGY SOLUTIONS
Server and network issues can significantly affect your business operations, resulting in downtime and lost revenue. Our team of skilled IT professionals provides proactive server maintenance to maximize uptime and productivity. We monitor your server and network constantly and address any issues before they escalate, ensuring that your business operates seamlessly.
4. DESKTOP MAINTENANCE & PATCHING
Keeping up with the latest tech trends and technologies can be challenging, but it's essential to your digital safety and cybersecurity. Our team uses advanced solutions to test and efficiently deploy security patches, quickly identifying and remedying any systems that failed automatic patching. We ensure that hackers do not catch any security flaws in your network, keeping your systems up to date.
5. BUSINESS CONTINUITY AND DATA BACKUP SOLUTIONS
Data loss can be catastrophic for businesses, leading to significant downtime and revenue loss. We design custom backup solutions personalized to your business's needs, ensuring that you are always crisis-ready. Our cloud backup solutions provide the right blend of hybrid and private cloud computing to meet your needs and ensure quick disaster recovery.
From remote support to data backup solutions, our team of skilled IT professionals ensures that your systems run seamlessly, protecting your business from potential cyber threats. Don't let IT issues hold your business back. Contact us today to learn more about our services and how we can help you achieve your business goals.
CUSTOMIZED TECHNOLOGY SOLUTIONS DESIGNED TO REACH YOUR BUSINESS GOALS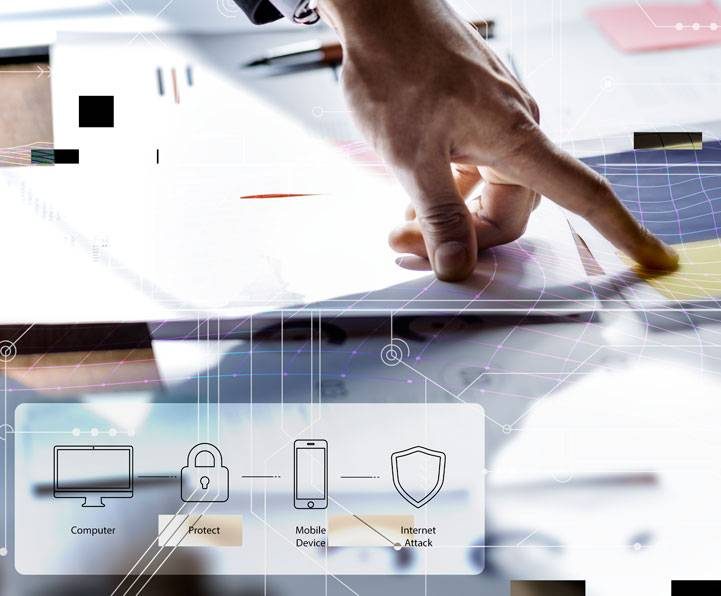 As a business owner, you know that achieving your goals requires the right tools and strategies. That's why customized technology solutions can make a huge difference in the success of your business. When you work with an experienced IT team, you'll receive personalized support that's tailored to your specific needs.
The ideal managed services provider look beyond routine administration tasks of IT services. It supports medium-sized businesses with core operational and process challenges of IT infrastructure.
With our customized solutions, you'll have access to the latest tools and technologies that are designed to help you reach your business goals. Whether you need to improve your efficiency, enhance your customer experience, or streamline your operations, your IT team can provide the solutions you need to succeed.
You need strategy consulting by IT professionals who have contributed to business success and customer satisfaction in over a decade in other support companies. From software development to network infrastructure and security, technology solutions can give your business the competitive edge it needs to thrive in today's fast-paced marketplace.
THE ABSENCE OF A PHOENIX IT SERVICE PROVIDER CAN RESULT IN –
Frequent breakdowns in your tech system.

Time wastage while waiting for technical support.

Rise in expenses due to unpredictable repair sessions.

Risk of losing irretrievable data in case of sudden system failure.

Unwanted hiccups in routine administration.

Decreased productivity.

Increase in team frustration due to recurring glitches.
PREDICTABLE AND SCALABLE SOLUTIONS
By outsourcing their IT needs to a managed service provider (MSP), businesses can avoid unexpected costs associated with system failures or downtime. This includes expenses for establishing a data center for the entire organization, cloud computing services, disaster recovery, outstanding customer service, and more.
MSPs typically offer service level agreements (SLAs) that guarantee uptime and provide 24/7 support, ensuring that businesses can maintain productivity and reduce the risk of revenue loss.
FOCUS ON CORE BUSINESS OBJECTIVES
Managed IT services can help businesses to focus on their core objectives by relieving the burden of managing their IT infrastructure. By outsourcing IT tasks to an MSP, businesses can free up valuable time and resources to focus on their core business objectives.
MSPs can take care of routine IT tasks such as software updates, security patches, and backups, allowing businesses to concentrate on their day-to-day operations. This can lead to increased efficiency and productivity, as well as improved customer satisfaction.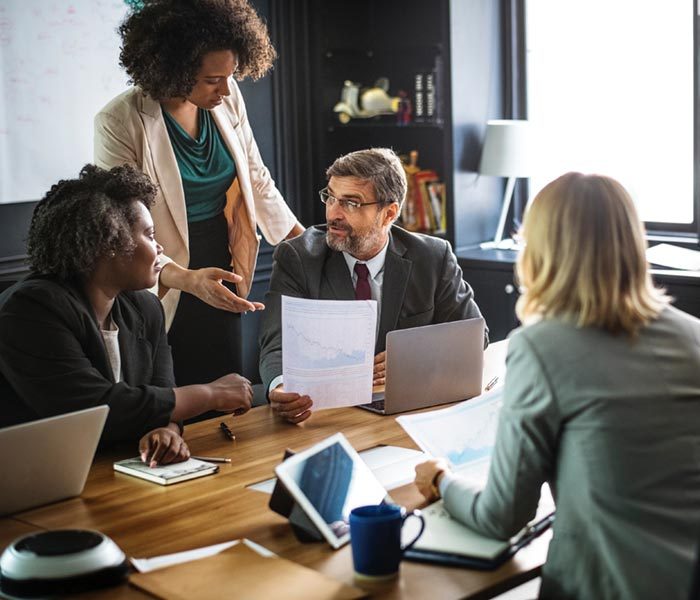 MORE PRODUCTIVE IT SERVICE TEAM
Managed IT services can help businesses to increase the productivity of their IT service team. By outsourcing routine tasks to an MSP, IT service teams can focus on more strategic tasks such as developing and implementing new technologies that drive business growth.
This can result in better outcomes for businesses, as IT service teams are able to deliver high-quality services and support to their internal and external customers.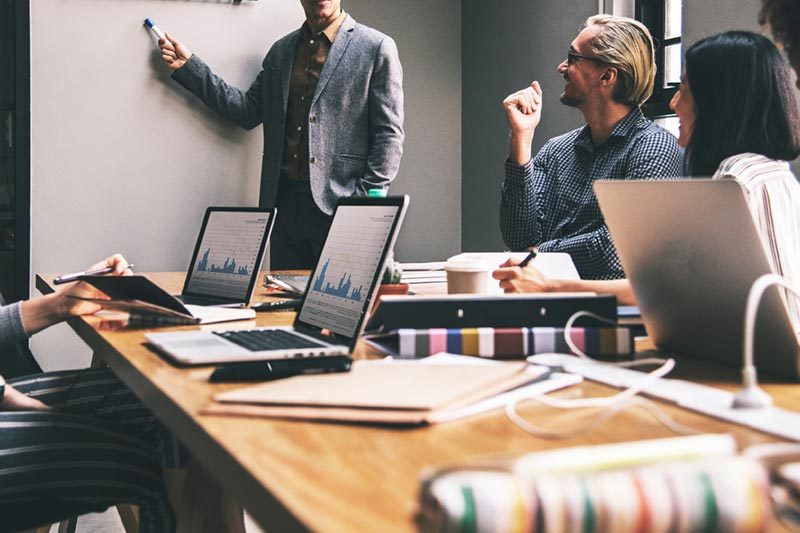 GREATER CYBERSECURITY CONTROL
Managed IT services can provide businesses with greater cybersecurity control by offering a comprehensive range of security solutions. MSPs can help businesses to identify and mitigate cybersecurity risks, ensuring that their IT infrastructure remains secure and protected against threats.
MSPs can also provide businesses with access to advanced security tools such as firewalls, intrusion detection and prevention systems, and threat intelligence services.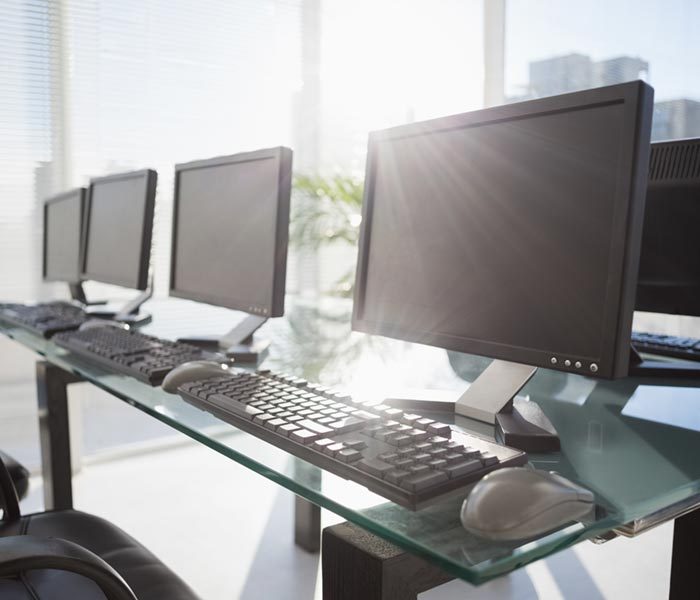 SINGLE POINT OF CONTACT
Managed IT services can provide businesses with a single point of contact for all their IT needs. By outsourcing their IT needs to an MSP, businesses can avoid the complexity and confusion of dealing with multiple vendors and service providers.
MSPs can also provide businesses with access to a dedicated account manager who can provide ongoing support and advice, ensuring that businesses stay up-to-date with the latest technology and industry trends.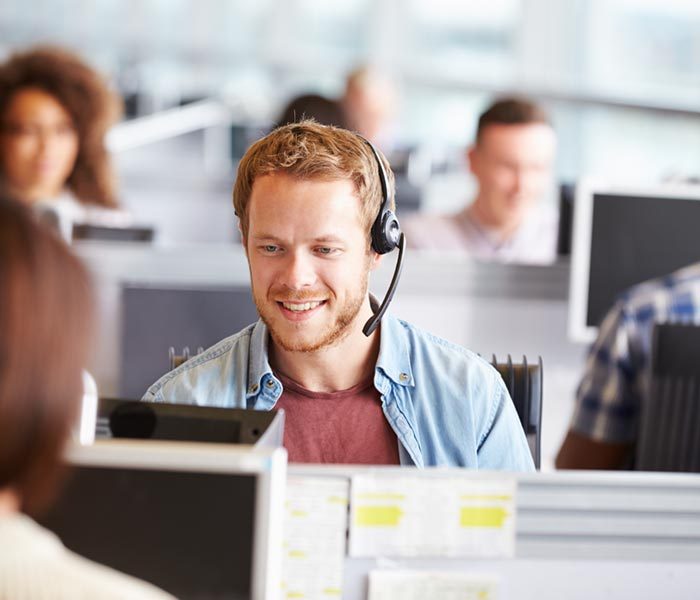 WHY CHOOSE GREENLOOP AS YOUR PHOENIX IT SERVICE PROVIDER IN PHOENIX AZ?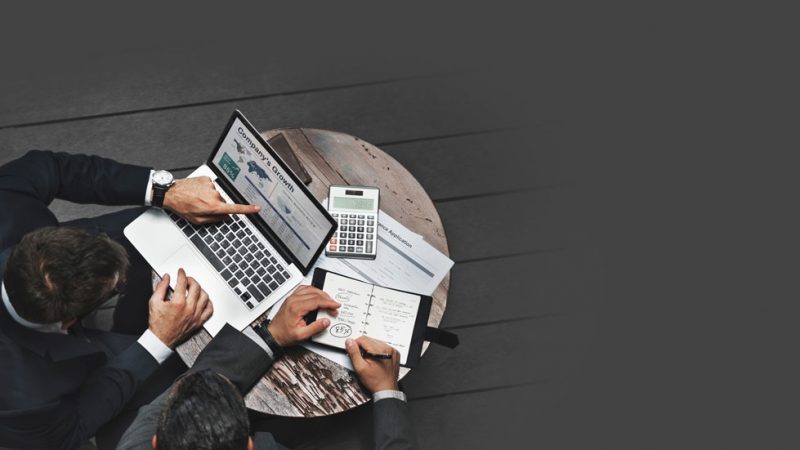 Value for Money 
Be it the operating cost of bringing new in-house tech staff or the expenditure of upgrading to premium tools as you scale, IT services and management are expensive.
At GreenLoop, we lower overall IT costs by providing managed IT services for one flat monthly fee. You no longer need to pay separately for support services, cloud solutions, or data centers — we have a one-in-all package.
Expertise and Experience 
New technologies pose problems that your existing team might lack the skills or experience to solve. The issue of cloud service management also persists, as you need advanced resources to support your scaling business.
The team comes with the qualifications, training, certifications, and experience under their belt for every IT vertical. You can count on us as a data center facility, disaster recovery, or cloud hosting.
Tailored Solutions
Our technical experts and field engineers understand that no two Phoenix businesses are the same and thus can't succeed in a one-fits-all template solution.
We are dedicated to offering personalized IT solutions depending on several factors, including business scale, business needs, current network infrastructure services, financial conditions and budget, as well as present and evolving market dynamics.
Confidentiality
Your infrastructure network consists of sensitive data and information about the company and high-end clients, whether it's on cloud services or physical systems. We ensure absolute privacy and security and take all the compliant measures to not let the data get leaked.
Fast Turn-Around-Time
You do not want to slow down your operations due to downtime or technical complications, especially during high-traffic times. We're always at your beck and call.
We'll be your trusted partner – our technical assistants provide 24/7 flexibility, on-call options, and weekend support, never halting your work procedures and affecting employee productivity.
FREQUENTLY ASKED QUESTIONS 
1. WHAT DOES A MANAGED SERVICES DEPARTMENT DO?
The managed services department manages the company security risk by cohesively delivering robust network, application, infrastructure, and security services.
It involves ongoing and regular support and active administration on the organization's premises in their cloud hosting center. We take care of all security dynamics from network testing, security monitoring, and risk mitigation to software patching, installations, virtualization, and data backups.
2. IS PHOENIX BECOMING A TECH HUB?
Yes, Phoenix is often hailed as the next Silicon Valley.
Arizona city is one of the fastest-growing high-tech sectors in the country, showing an increase in employment rate by 24.8%, compared to 8.9% nationwide between 2015-2020. Phoenix businesses also showcase 2.3 times higher average salaries across all jobs than the businesses in other metro areas.
3. WHAT MAKES GREENLOOP STAND OUT?
We offer a unique and transparent experience and excellent tech support quality. Our friendly approach, reliable staff, and years of developed expertise deliver seamless IT solutions, making us suitable for helping your Phoenix business.
4.WHAT ARE EXAMPLES OF MANAGED SERVICES?
Here are a few examples of the managed IT services by GreenLoop IT Solutions-
Cloud Services and management

Network monitoring and management

IT infrastructure management

Backup and recovery management

Remote communication support

Security management and risk assessment
5. HOW MUCH SHOULD I PAY FOR MANAGED IT SERVICES IN PHOENIX AZ?
IT managed services involve several variables, making it hard to generalize the service cost for your organization.
Depending on the market research and 2022 studies, the cost can be anywhere between $125-250 per user per month.