KEEP YOUR IT INFRASTRUCTURE THRIVING AFFORDABLY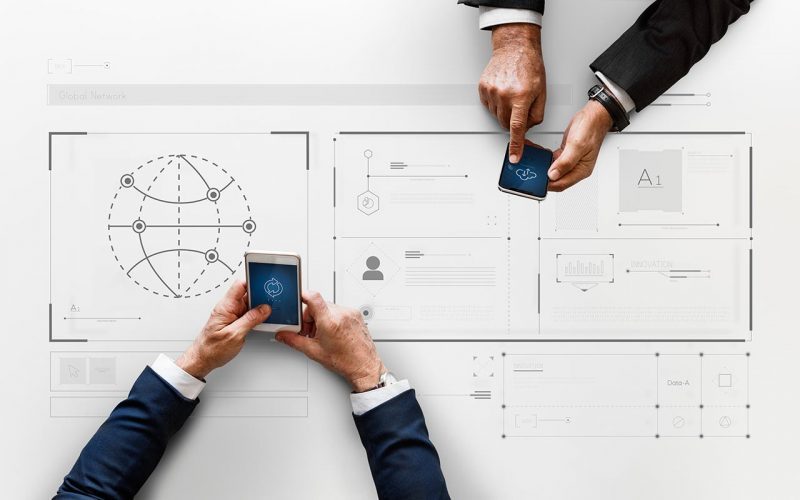 Businesses today operate in a tech-dominated landscape. Regardless of your industry, you're most likely using technology products like industry-specific IT assets, a specialized computer network, and software support solutions like a support team.
Now, just as Information Technology can empower your organization's capabilities, its ineffective processes can also have grave consequences for the business. To keep your company running smoothly and provide excellent customer service you need prompt and professional IT support Phoenix.
GreenLoop, a trusted IT company in Phoenix AZ, saves you time and money with 24/7 IT support & consulting services. From managing your software, cloud computing solutions to devising efficient risk management strategies, we can take care of all the "tech stuff" in a timely manner to help your business reach its full potential. 
MINIMIZE YOUR TECH ISSUES WITH YOUR TRUSTED IT COMPANY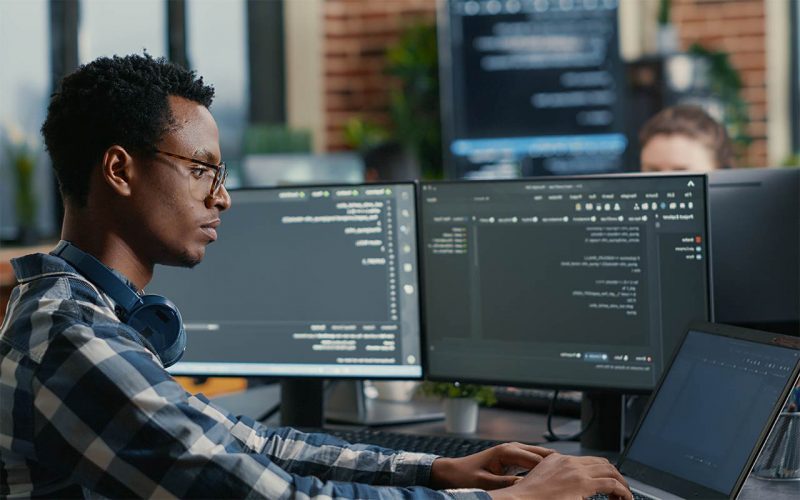 What would you do if your current server was to have a massive hardware failure and die? Even if you have good backups, getting a replacement service in place will take time – sometimes several hours or days.
That is just one scenario out of a myriad that might cost your company to lose thousands of dollars or potential business opportunities due to disruptions in your IT infrastructure. Fortunately, with our IT services for customized technology solutions designed for your situation in the Phoenix area, you can minimize downtime and respond to a technological crisis faster with a more strategic approach.
THE CONSEQUENCES OF NEGLECTING IT SUPPORT SERVICES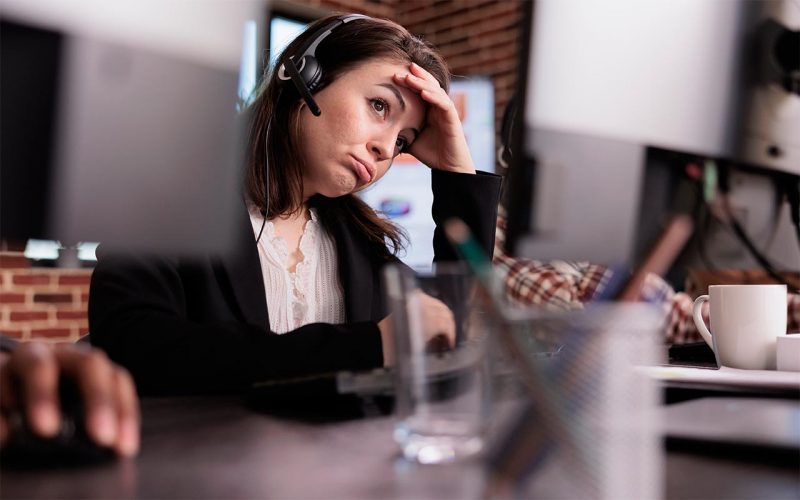 Clearly, having an IT trusted technology partner has a huge impact on businesses. In a recent survey, four in ten medium sized businesses claimed to have lost sales due to the lack of IT support or fast service, while 38 percent of those surveyed said that their service provider failed to offer suggestions for system improvements, leading to poor performance.
A managed services provider like Greenloop can help businesses avoid these kinds of problems by providing comprehensive support and farsighted consultations. By proactively monitoring systems and offering suggestions for improvement, managed service providers can help keep businesses running smoothly and prevent the kinds of disruptions that can lead to lost sales.
In today's competitive business environment, managed services are an essential part of maintaining a successful operation.
The consequences of not having an incredible IT support systems in place are varied and far-reaching, but the most typical ones we come across are:
System breakdowns

Increased data vulnerability

Software crashes

Slow internet connection

Service unavailability for clients

Network vulnerability

Unproductive employees

Risk to financial performance and sales
Contact Us For Managed IT Services
We Offer Different Kinds Of Technical Support Services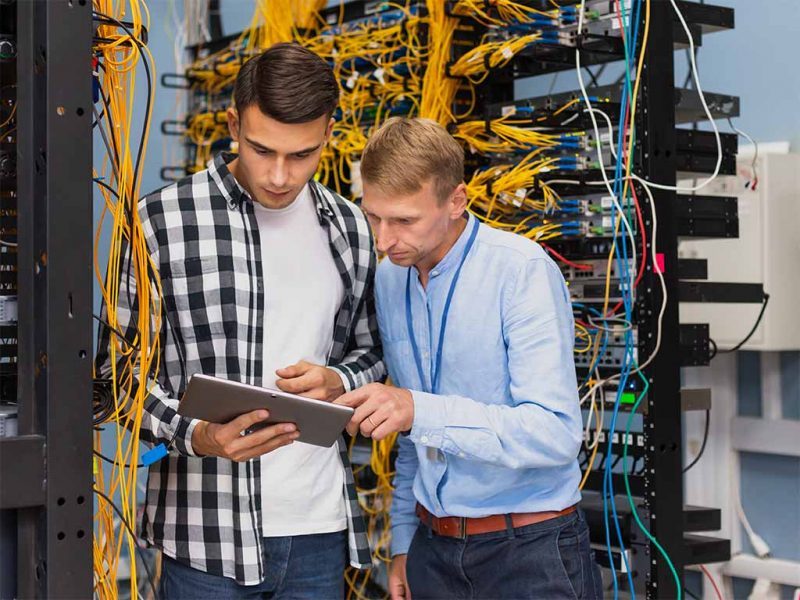 It's possible that when you hear the term "IT support," the first thing that comes to mind is an internal department. This is a common approach, but there are many other kinds of services available in the modern world. It is acceptable for you to have specific requirements for the IT support you receive if those requirements are based on the industry in which you operate.
However, there are various types of support, and being familiar with each of these types can assist you in determining the more customized solutions that your company requires in the future. Here is the information that you require to know:
Monitoring Services
These services deal with client information or require confidential credentials in order to access are particularly susceptible to being attacked. Monitoring services are able to keep an eye on your network and provide prompt assistance in the event of an emergency.
A prompt response can make the difference between a minor interruption in service and a significant one in many cases. Any active service or piece of software that is used by either employees or customers can have monitoring support implemented on it.
Design
When it comes to maintaining your IT infrastructure, the most difficult part may be figuring out how to get started or when it's time to scale your IT solutions in accordance with the expansion of your company. Help with the design of computer systems is yet another type of support service.
At this point, a specialist or a team of specialists will come in and conduct an assessment of your infrastructure in order to provide assistance with the expansion or scaling of your IT services as required. The vast majority of companies that offer IT support services are also able to provide long-term support and warranties on any design they may choose to implement.
Active Support
Active support is the most typical form of information technology assistance. Nearly everyone has, at some point, sought out some form of active information technology support. Active support comes to the aid of employees or customers who are in need of real-time assistance with a product or piece of software at any time. Through a platform known as a helpdesk, knowledgeable IT professionals are able to offer real-time support to customers via live chat or the telephone.
PHOENIX IT SUPPORT SERVICES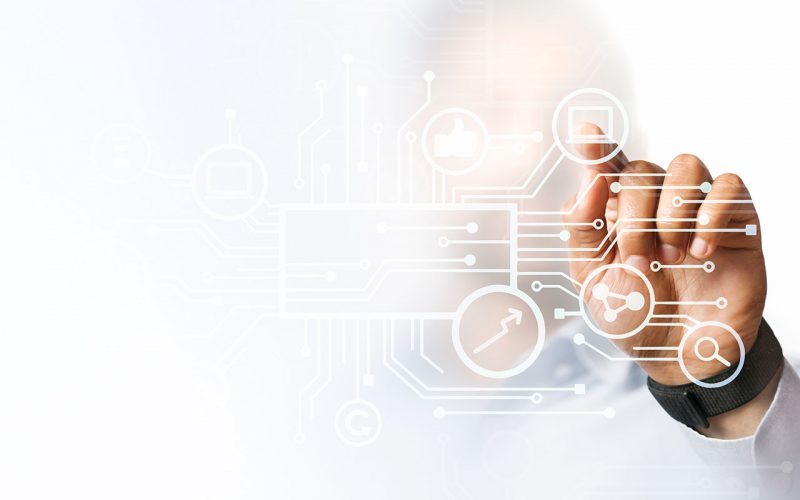 1. ON-SITE SUPPORT SERVICES
Imagine a world where you never had to worry about your printer or computer going down. This is possible with our remote IT services! Our team comes in person, checks out all the machines around town – including those that may be offsite- and helps fix whatever needs attention so they stay running smoothly for years longer than before we got involved.
We offer comprehensive care from start to finish: hardware maintenance visits; proactive system monitoring plans customized by type (Windows versus MAC); even custom device upgrades using the latest managed services technology and office solutions.
2. REMOTE IT SUPPORT SERVICES 
If your hardware is part of your managed services plan, many cloud services, software troubleshooting, upgrades, and maintenance can be handled remotely to keep your technology running optimally. Our off-site IT experts can periodically maintain your business' remote desktop issues, network administration, and security protocols.
To provide superior IT support & managed services remotely, we use chats, video conferencing, phone calls, and portal interfaces. Our specialists are able to remotely control the devices and assist with all kinds of troubleshooting. It helps businesses like yours reduce IT costs and downtime. This is a service that has gotten a lot of positive feedback from our customers.
3. ON-CALL MANAGED SERVICES PROVIDER
As your business grows, your managed IT services will likely grow as well. Your in-house IT department might not be able to handle the increased workload within a short timeframe. In such cases, delegating responsibilities to an adaptable support model allows you to focus on your business goals and minimize network downtime.
Be it cloud infrastructure management or 24/7/365 cybersecurity services and monitoring, you can count on experts to help you run a successful business.
4. DATA BACKUP SERVICES
If your data gets lost or compromised, recovering it might take weeks, leading to staff downtime and lost sales. In some complicated situations, you might never recover your valuable business data, which is most likely to hurt your business performance and client tenures.
Our technicians provide planning and top-notch support to offer data backup and cloud services to ensure nothing can hamper your business operations. We'll manage your cloud infrastructure, provide off-site virtualization solutions, and offer fixed/unlimited storage capacities to ensure business continuity, come whatever may.
Our customer satisfaction levels are so high because our clients rest at ease knowing that our server backup solutions will take care of their data in the active directory.
5. DISASTER RECOVERY SUPPORT SOLUTIONS
Your business always has to keep your network prepared for the unanticipated. Even with top-notch security, hackers or other cyber threats may attack your system. A virus or malware could make it past your antivirus software. Or an earthquake, flood, fire, theft, human error, or other physical emergencies might compromise your IT infrastructure.
In such unexpected situations, you need a disaster recovery solution to keep the business up and running. We ensure you receive emergency IT support within a short window of time to ensure your business is not damaged.
6. PLANNING AND PROJECT MANAGEMENT SOLUTIONS
Whether it's a complete business expansion or a new project onboarding, the IT needs of companies change with every growth strategy. Once we join hands with your office, our team works closely with your chief technology officer and analyzes your existing IT components.
After defining the issues with your IT infrastructure, we design a mitigation plan and propose a new infrastructure for enhanced project management. Our professional experts will provide training and consulting to ensure a seamless transition to a modern IT infrastructure. You don't have to be a tech company to gain key developments in the IT field.
DECREASE IN DOWNTIMES
With the help of Managed IT services and on-site assistance, you can improve your business' efficiency and reputation. You see, the right systems in place will allow the staff to react efficiently and quickly when any kind of problem arises in the future. It will prevent any kind of damaging impact of a downtime event that could affect your business.
INCREASED ROI AND COST SAVINGS
Partnering with us, a trusted managed services provider in Phoenix allows businesses to achieve considerable cost savings. Investing in an in-house IT staff and training them is expensive in terms of resources, facilities, and processes. Outsourcing IT support services will provide you with a better-skilled team at a more affordable price, regardless of your company size.
You no longer need to waste money on expensive repairs and sketchy software investments. With proactive monitoring, you'll rarely face surprise costs.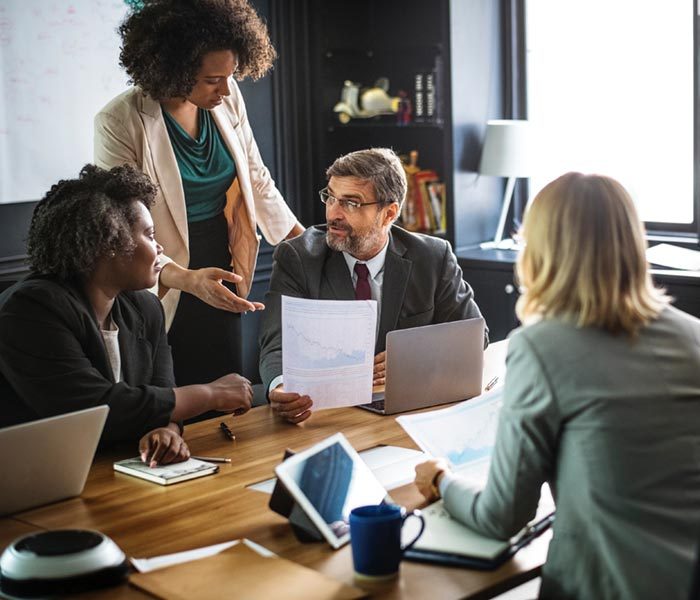 ENHANCED SECURITY
Cybercrimes are evolving at the same rapid pace as technology development. Your data and its security are of prime importance, and to protect it, you need to be up-to-date with the latest defense IT solutions. Our technical support team has expertise in the data security of computer networks. They consult you and your staff to determine your existing security systems and foolproof them by employing advanced managed services including tech support. To sum it up, we can provide top-notch support and help you maintain the technological integrity of your business.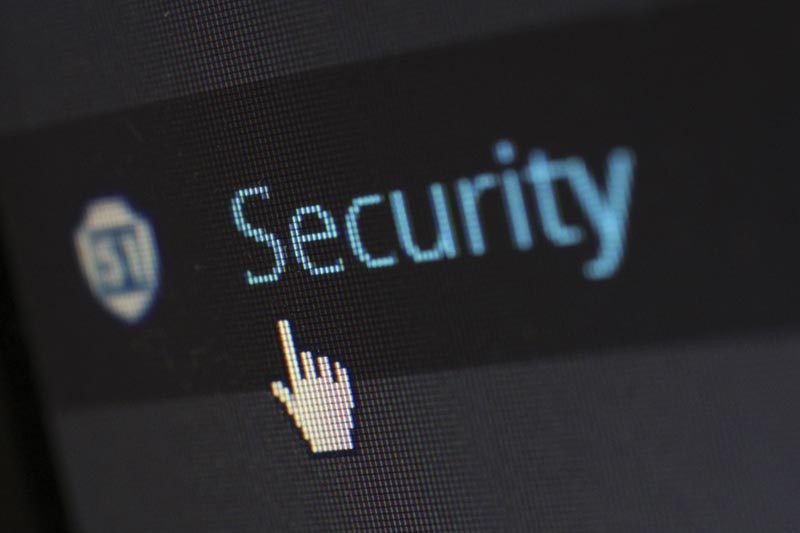 INCREASE IN PRODUCTIVITY
An unexpected IT or computer network failure can impact an organization's efficiency. IT support Phoenix solutions and managed IT services empower you to focus on growing your business by doing crucial internal work, like strategy building and employee management.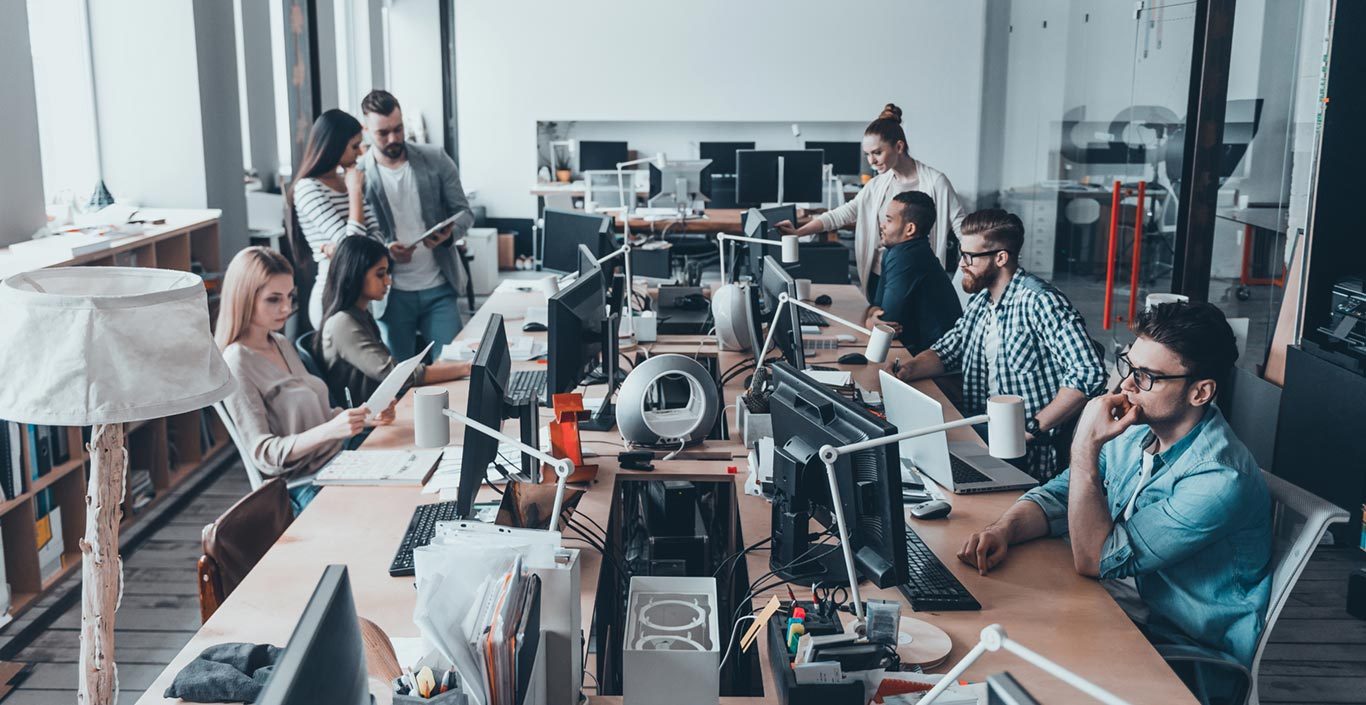 SUPPLEMENT (CTO)
A CTO is responsible for monitoring changes in your industry and leveraging modern technologies and networks to help you fatten up your ROI. However, hiring an in-house CTO can turn out to be a time-intensive and expensive affair, especially for growing businesses. By partnering with a managed IT provider, you can get access to a professional vCTO and focus more on exploring future opportunities for steady business growth.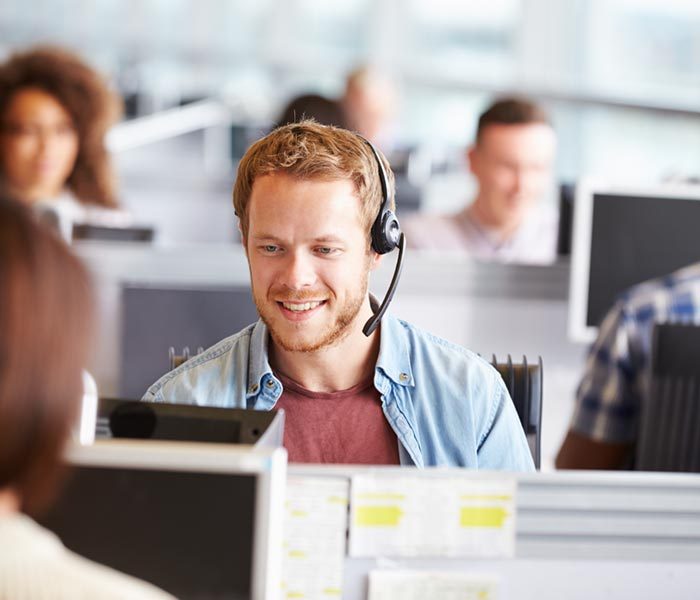 GREAT CUSTOMER SERVICE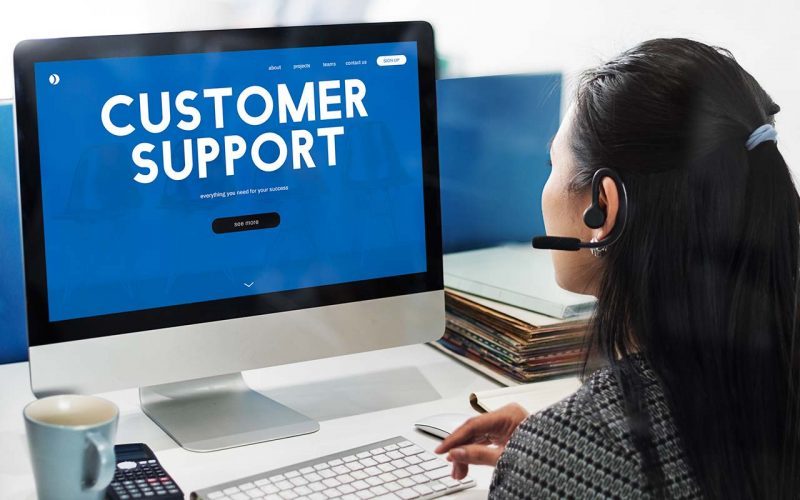 Customers want to see evidence that their investment is paying off. We always go above and beyond for our clients. With the right tools, we can collaborate with any type of business in the Phoenix area to provide customized solutions for them and their IT needs.
SUCCEED WITH YOUR TRUSTED IT PARTNER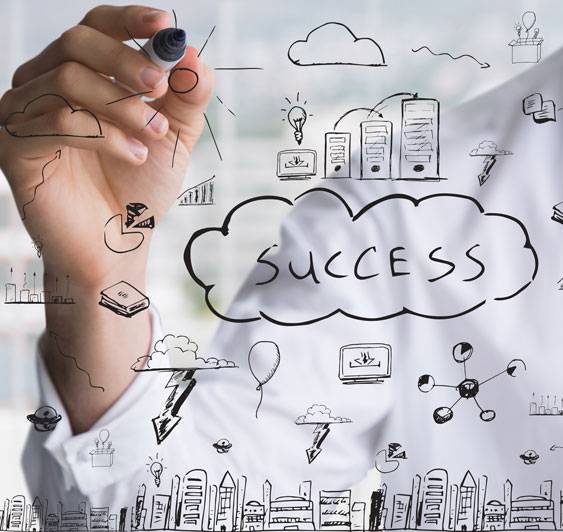 Most companies hesitate to outsource IT services even when they offer local support as we do in Phoenix, Arizona. They believe IT support is only for modern office setups, large businesses, and multi-faceted companies. However, it's not true. Tech support and managed IT services are essential enablers in the growth and sustenance of every company.
IT management and strategy consultingcompanies like GreenLoop can help businesses enhance their IT and security networks and reach new business milestones.
WHY CHOOSE US AS YOUR IT SUPPORT PARTNER IN PHOENIX, AZ?
As your trusted partner, we deliver what your business needs to thrive in the Phoenix area and beyond. From managed IT services and consulting to desk support and cloud advisory, we're here to provide your Phoenix business with super fast services all around the clock.
Providing great service to clients in Phoenix, Arizona for over 10 years.

Skilled total networks and security specialists.

Long-term collaborative IT support to manage your IT environments.

No matter if yours is a small business or an industry-leading enterprise, you can trust our support staff to use the right tools and solutions to keep your office network up and running.

Excellent service and result-oriented solutions to manage business needs and service-level objectives.