Strong cybersecurity strategy consulting and managed services are a must for any business. Due to the increasing data loss, you need to be more careful than ever to protect your technology. Unfortunately, many companies lack the tools to properly fortify their systems, putting them at risk of cyber-attacks. Fortunately, there is a solution.
Greenloop has the phoenix cybersecurity team that turns to for consulting and support. Cybersecurity companies are emerging as a dominant force in the IT world because many companies don't have the budget to secure their networks and systems. Phoenix businesses with 10 to 500 employees in particular have been relying on a managed services provider for their cybersecurity strategy consulting.
GreenLoop is a principal business with expertise in cybersecurity, managed service provider, and IT strategy consulting field. As a leading cybersecurity company in Phoenix, AZ., they offer comprehensive solutions that help you leverage technology and protect your business resources from cyber threats. Our experienced cybersecurity team performs security audits and trains your employees on data breaches, ensuring your network, software, and cloud assets are protected so you can focus on your core services.
GREENLOOP CYBERSECURITY, PHOENIX
Companies often encounter password attacks, malware, phishing, and other computer threats that can be costly to fix. It results in slower operations and losing crucial customer data that might negatively impact their company's focus and development. Having a robust cybersecurity system can help streamline an organization's activities, giving them a competitive edge.
An experienced IT solutions company can help businesses with intelligent technical solutions in creating a critical infrastructure defense to protect their data and online reputation management. Top cybersecurity consulting companies like Greenloop, also offer a unified communications consulting strategy, bespoke cyber operations, and other technology solutions in order to give an edge to Arizona businesses.
Contact Us For Managed IT Services
THE CONSEQUENCES OF NOT HIRING TOP CYBERSECURITY COMPANIES
1. RECURRENT DATA LOSS – ESPECIALLY DAMAGING FOR MID-SIZED BUSINESSES
Losing data can have a ripple effect on your business, setting back productivity timelines and causing you to damage your reputation. When sensitive information is stolen or compromised, your company must disclose this to clients, eroding their trust and respect. To avoid these costly consequences, focus on creating a robust backup and recovery plan. By regularly backing up your data and testing your ability to restore it, you can minimize the risks and ensure that your business can continue to operate in the event of a major disruption.
2. DOWNTIME DUE TO CONSTANT CYBER ATTACKS
A network outage can be a huge setback for any company, large or small. The development of new technologies has given rise to new opportunities for businesses, but it has also created new vulnerabilities. A cyberattack can catch your business off guard by hacking into your system and pushing employees offline. These attacks can cause a leak of sensitive information and compromise critical infrastructures.
Did you know that 60% of small businesses close their doors six months after a cyber-attack? Don't let your business become a statistic. Invest in cyber security and make sure you are prepared for the worst.
3. DECREASE IN EMPLOYEE PRODUCTIVITY
In today's business world, both cybersecurity and optimal productivity levels are essential components of any organization. Companies must focus on protecting their data while also ensuring that employees have the access they need to do their jobs. Striking the right balance can be challenging, but it is crucial for any business.
Greenloop can help by implementing strong cybersecurity measures, such as password protection and firewalls. We can also provide employees with guidance on how to best use company resources without compromising security. By working together, organizations can ensure that both productivity and cybersecurity are given the attention they deserve.
4. REPUTATION DAMAGE, LEADING TO CLIENT TURNOVER
The focus on reputation and image is important, but it's only part of the battle when it comes to cyberattacks. Organizational leaders also need to focus on the security of their networks. This is a difficult task, as there are always new threats and vulnerabilities emerging.
However, by consulting with Greenloop and staying up-to-date on the latest cybersecurity news, organizations can reduce their risks and safeguard their reputations. In the end, cybersecurity is about more than just preventing breaches; it's about protecting your organization's most valuable asset: its reputation.
5. FAILURE TO COMPLY WITH FEDERAL AGENCIES' PROTOCOLS
While the United States has no comprehensive nationwide cybersecurity law, U.S. companies can still face legal trouble if they fail to meet certain standards. Various state, industry, and international regulations still apply to many companies
Understanding how cybersecurity standards affect companies' legal standing can help you focus on tighter security.
6. LAWSUITS FROM CLIENTS DUE TO THE NETWORK INCONVENIENCE
In the business world, data security breaches can lead to devastating consequences. Not only can a breach result in severe financial liability for a organization, but it can also damage the company's reputation and erode consumer trust. As such, it is critical for businesses to focus on data security and take steps to protect their customers' information.
One way to do this is to encrypt sensitive information and store it in a secure location. Additionally, organizations should educate their employees about data security and have strict policies in place regarding the handling of confidential information. By taking these precautions, a business can help safeguard their customers' information and reduce the risk of a data security breach.
7. YOU RISK GOING OUT OF BUSINESS
It's vital to be aware of the risks of cyber assaults if you run or own a mid-sized company. These assaults are most often directed at businesses with 10 to 500 employees. They are frequently the least prepared to defend themselves. If you can't retrieve important customer information or software, you may have to close until the problem is solved. If you haven't backed up your data, that could take awhile- a detail many small businesses often forget.
As a small company, you probably don't have the resources to deal with an issue while keeping operations running. You'll waste a lot of time and money attempting to recover from a cybersecurity disaster. You may have to shut down temporarily while you correct the problem. Having a well-equipped crisis response plan and using IT professionals that are certified can help prevent shutdowns. You can assist your organization avoid the costly consequences of a cyberattack by focusing on these topics.
GREENLOOP IT CYBER SECURITY SERVICES IN PHOENIX, ARIZONA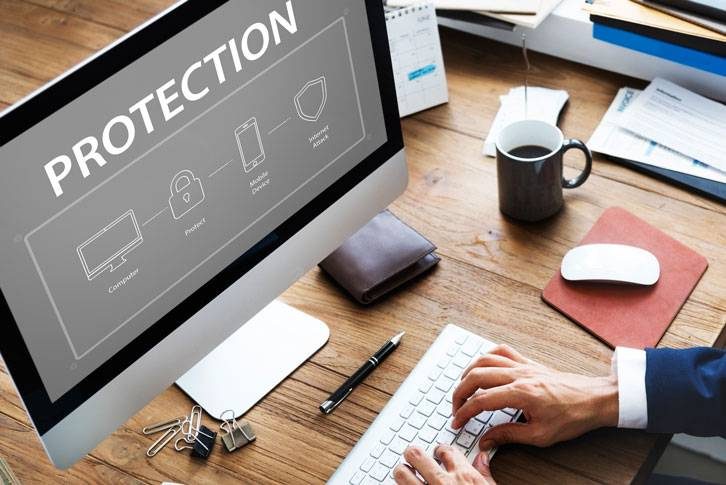 Many Phoenix organizations are embracing IT developments and moving all their data, software, and other technology infrastructure to the cloud. However, the risk of losing all this continues to increase, demanding you to adopt strict network security measures.
Our skilled team provides security services, strategy consulting as well as managed services for businesses in Phoenix, AZ – regardless of the industry they belong to.
1. NETWORK PENETRATION TESTING SERVICES
Also known as penetration testing in the IT industry, ethical hacking highlights whether your infrastructure has potential intrusion and what will happen upon exploiting it. By assessing the effectiveness of the current cybersecurity measures so you can take preventive steps and fix errors at an early date.
Our penetration testing comes in two forms, external and internal. For the external one, we use our expertise to conduct the industry security evaluation without prior knowledge of your systems. On the other hand, internal penetration testing examines your computers by emulating an internal attacker.
2. MANAGED SERVICES PROVIDER – NETWORK SECURITY SERVICES
When Phoenix companies face internet threats, there is a high possibility that their operations may be affected. We can avoid this by incorporating a layered security approach.
We monitor for network threats in real-time, provide security operation services, and promptly respond to any data breaches. Our team also provides detailed reports.
3. REGULAR IT SECURITY AWARENESS PROGRAMS FOR EMPLOYEES
Your employees must be at the forefront to ensure no data loss or security breaches occur. They should, therefore, be aware of the potential threats that might hurt your business.
Our security training in Phoenix helps your employees to make intelligent decisions. Furthermore, we provide KNOWBE4 security awareness training to vulnerable employees that are more susceptible to social engineering attacks.
4.MANAGED SERVICE PROVIDER – PCI COMPLIANCE SERVICES
PCI compliance is a set of rules that dictate how companies that process, store or transmit credit card information must handle that data. PCI compliance is managed by the PCI Security Standards Council, which is made up of Visa, Mastercard, American Express, Discover and JCB. The PCI SSC sets the standards for PCI compliance, but it's the responsibility of the payment brands and acquirers to enforce those standards.
PCI is important because it helps to ensure that credit card data is handled securely throughout the transaction process. By ensuring that companies maintain a secure environment, PCI compliance helps to protect consumers' credit card information and reduce the risk of fraud.
Aligning the business' cybersecurity frameworks protects essential tools from attacks. We determine the kind of assessments your business should take to ensure government and PCI compliance and stay away from the radar of cyber attackers.
5. PHOENIX CYBERSECURITY CONSULTING SERVICES
Choosing the best technologies to secure and support your business data can be complex in this fast-paced industry. That is why so many are turning to Greenloop for cybersecurity strategy consulting and cloud services.
By consulting with a security analyst on cybersecurity matters and IT support resources, you can mitigate potential technology and network threats. Our team will focus on creating strategies that perfectly fit your business model and set you up to scale with complete peace of mind.
REDUCE THE SECURITY VULNERABILITIES
Be it remote system support or cloud computing, our modernized world relies on technology to perform almost all operations. It's now easier to store & maintain clients' information through cloud services, but these are prone to attacks.
In most cases, medium-sized businesses require high-level expertise to solve their cybersecurity problems, mostly to mitigate attacks. Working with an executive-level cybersecurity, Phoenix-based, company will help identify security vulnerabilities and defend from cyber attackers. Our team of experts can help you preserve firewall settings and system logs to mitigate all possible security threats.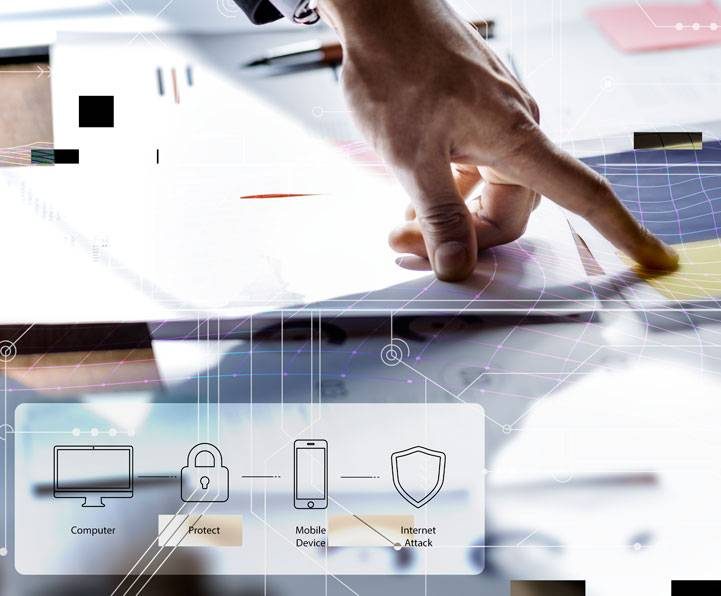 SAFE WORKING ENVIRONMENT
Cybersecurity attacks can happen from time to time. Computer malfunctions in organizations hinder employees' productivity and also pose the threat of identity theft. However, by ensuring your security is tight, you'll ensure that all your employees and clients are safe from data breaches, phishing, and other cyber threats.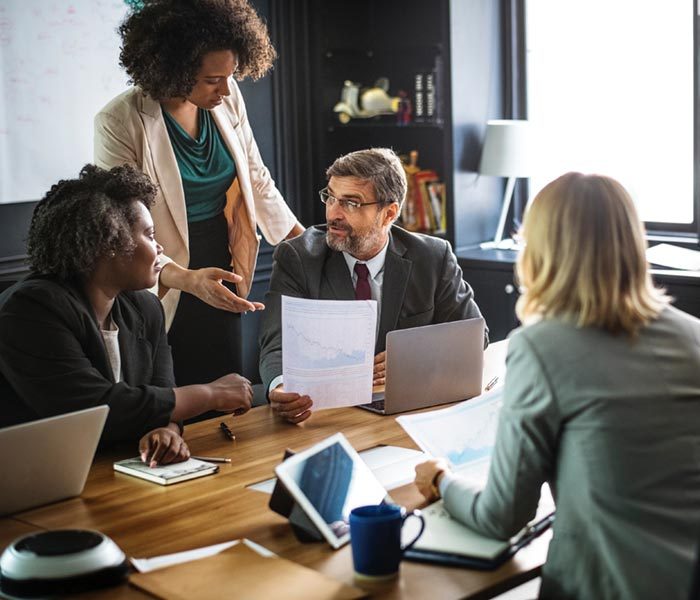 CONSOLIDATED CYBERSECURITY SERVICES
It is critical to have security services for both your network and cloud to manage and maintain your systems to avoid unlawful or criminal use of IT assets for your Phoenix, AZ business. While the Greenloop team is solving a specific threat, such as spyware, we will also check for other problems.
To safeguard against the a breach, our experts may recommend obtaining cloud backup or consider even more robust options to prevent loss. We look to offer a comprehensive solution that will cater to a wide range of issues, irrespective of your industry.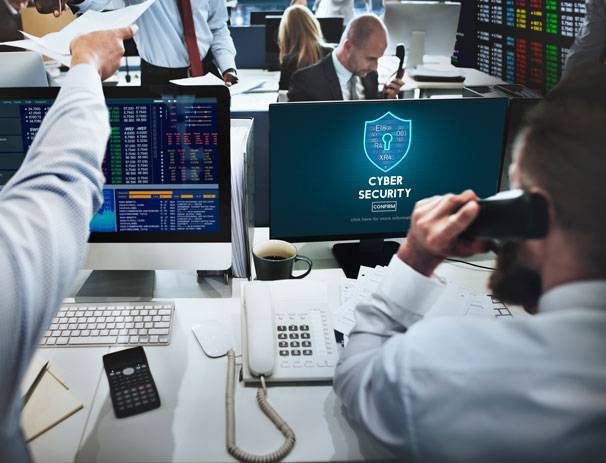 ENSURE TRUST & CONFIDENTIALITY
Clients often share business-critical data with you, trusting you know how to keep it safe and confidential. We evaluate the possible risk and consequences beforehand to ensure authorized restrictions on access and disclosure of the information.
Our team ensures compliance with all the security and confidentiality measures of the client. We'll use modern technologies to create a hack-proof, robust IT infrastructure and help you preserve your business image.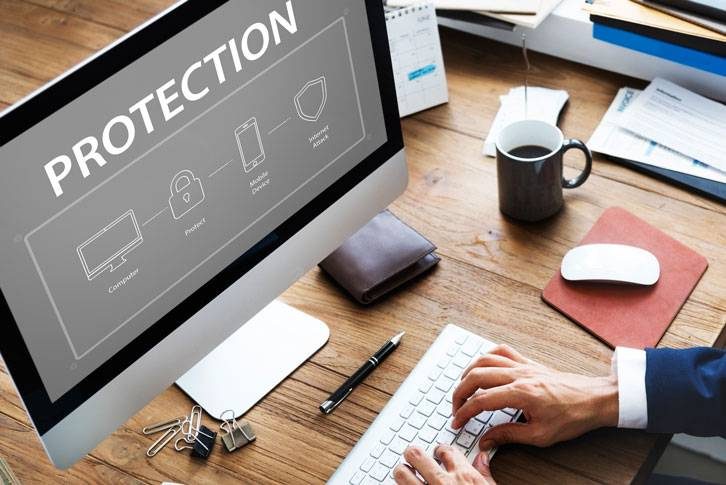 QUICK RESPONSE TO THREATS
Most computer threats can only be solved by industry experts. When you notice a potential information loss, you need immediate hosted VoIP services assistance.
We provide businesses with an inexpensive and instant response that ensures data protection. Consequently, the attack will not occur, which saves money.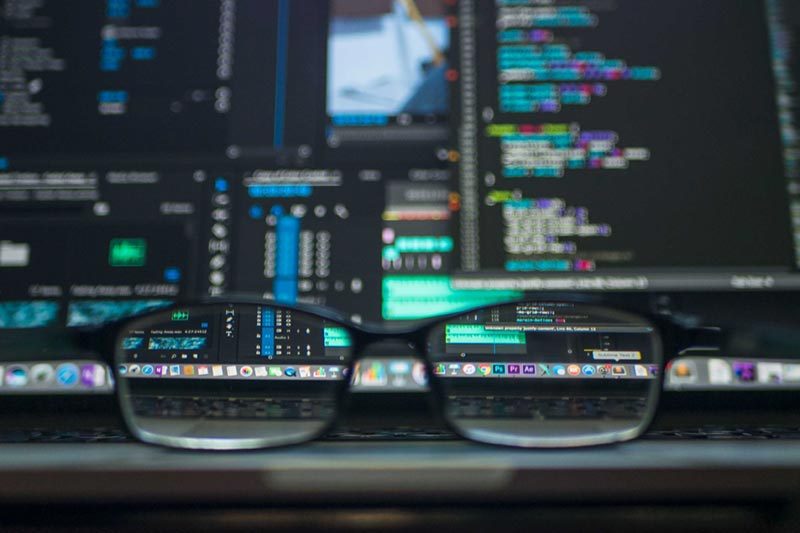 LEARN HOW CYBERSECURITY CONSULTING COMPANIES PHOENIX, AZ, ARE ESSENTIAL FOR YOUR BUSINESS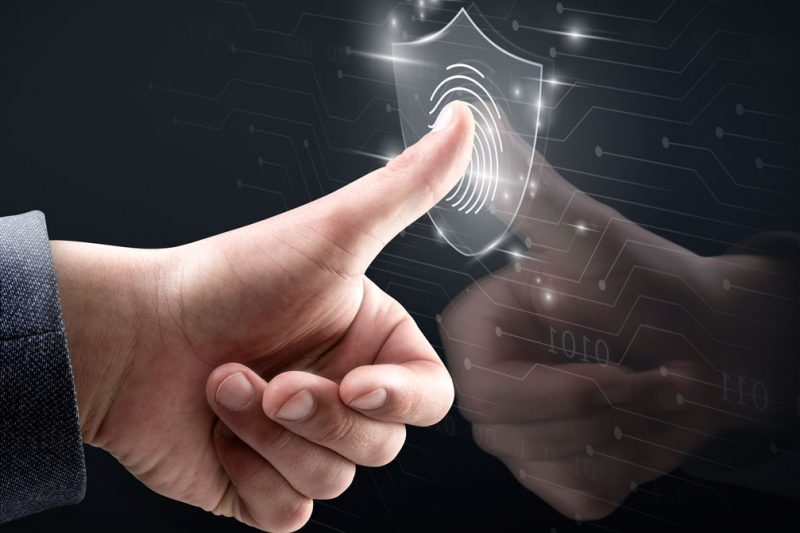 Some companies ignore the importance of securing their information using cloud services, increasing their vulnerability to cyberattacks. An advanced cybersecurity consulting solution goes beyond just firewall and antivirus protection – it includes many aspects for maintaining your devices and defending the network from malicious attacks.
Smart companies are aware of the danger and turn to our cybersecurity team for managed services and cybersecurity consulting to protect their technology.
BENEFITS FROM OUR CYBERSECURITY AND IT NETWORKS SERVICES:
1. PERSONALIZED TECHNOLOGY SERVICES
No two clients and their IT development services needs are the same. The tech issues affecting your business will be different from another client. We work with every industry be it healthcare, education, retail, or finance; with a fresh mindset and flexible approach.
We assess the specific goals and challenges your business faces and curate a unique solution that perfectly fits your organization and its technology needs.
2. PROACTIVE SERVICES
Our support team in Phoenix adopts a proactive approach to cybersecurity rather than the reactive one. We manage our customers' needs through state-of-the-art network tools and provide continued assistance anytime.
We provide consulting and services to our clients around the clock.
3. CONVENIENT CYBERSECURITY
Whether you want someone to develop your cybersecurity roadmap, manage your hardware, cloud services, and software resources, do sustainable systems audits, or offer employee training, GreenLoop experts can do it all. Our focus is to empower our clients to respond and block all possible security concerns. Greenloop cybersecurity consulting services is all about convenience and effective security solutions so you can focus on your growing your Phoenix business.
FAQS – FREQUENTLY ASKED QUESTIONS
Why are cybersecurity services used in business?
The primary focus of integrating cybersecurity services into corporations is to help them protect data from theft and damage. Leading cyber security companies in Phoenix help their clients to detect, block, and prevent cyber threats.
What is cybersecurity, and why is it important?
Cybersecurity involves keeping data, devices, and networks safe from loss, damage, or fake access. With a lot of vital information available online, professionals help defend it from unauthorized usage. Besides, efficient cybersecurity services reduce downtime, resulting in higher productivity and optimal business performance.