Need to quickly lock a user out of their Office 365 because they've been terminated, or you're concerned their account has been compromised? Follow the procedure below.
You will need Global Admin access in 365 to do this.
Step-by-step Instructions:
Connect to the MS 365 Admin Center and login with Global Admin credentials.
Click on Users in the upper-left to expand the list (you may need to click Show All at the bottom of the left menu for this option to show up). Click on Active Users again below to see a list of user accounts: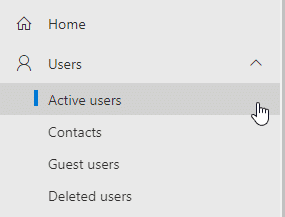 Click on the user you wish to lock out, to view all possible actions for their account. To lock them out, you'll want to:
Block sign-in. This prevents future attempts to sign in. (You can also reset the password, but we recommend always blocking sign-in as your first step).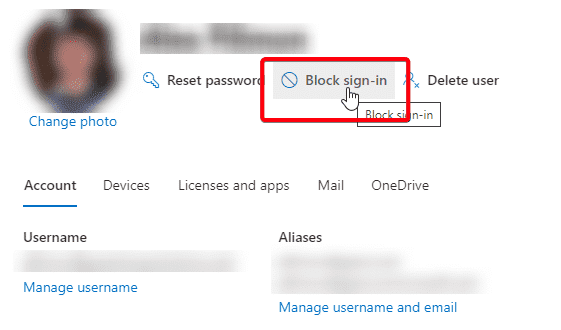 Sign-out of all sessions. This signs them out of any apps they're already signed into, across all platforms.
Additional Considerations:
These steps will expire all open sessions, including associated authentication tokens. such as those used for PowerAutomate Flows–so any Flows authenticated as the user will stop working!).
You may want to take additional steps such as removing their authentication methods (especially if you organization has Passwordless Sign-In enabled) and deleting any app passwords.