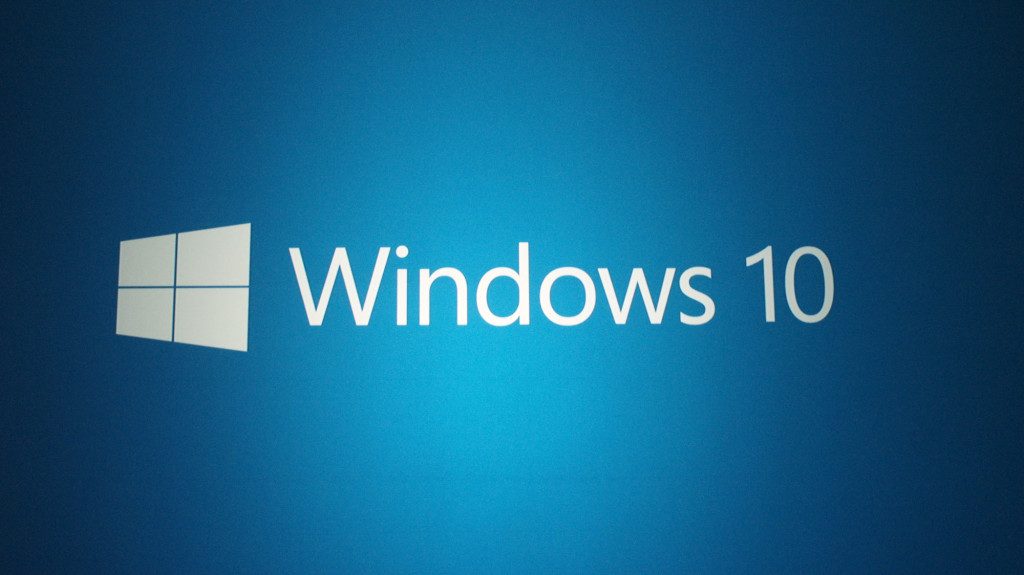 As many of our clients are probably already aware, Microsoft plans to release the latest version of the Windows operating system, Windows 10, on July 29, 2015 (no, you didn't miss "Windows 9"; Microsoft decided to skip straight from Windows 8 to 10).
This release has generated quite a bit of hype in the tech world–not just because it's a new version of Windows that we all hope will be more user-friendly than Windows 8, but also because Microsoft is offering this as a "free upgrade" for most existing Windows users for the first year of release (so through July 28, 2016). In the past,  upgrading to the new version of Windows has typically cost $99 or more.
We at GreenLoop are pretty excited about the new version of Windows and are ready to dig in as more information comes out and the product is released—we're geeks who love playing with shiny new software, so we've already been testing the pre-release version; partly because we enjoy stuff like that, and partly to be better equipped to support our clients when it is publicly released.
That said, quite a bit goes into an operating system upgrade in a corporate environment, so there are a few things we want our clients to be aware of as the release date approaches:
First, communicate to your end-users that they should not try to install the upgrade themselves. In the vast majority of cases, they won't be able to easily do so even if they want to, but it's important that GreenLoop verifies your business-critical applications all work correctly with the new version of Windows first.
Second, if your work PCs and network are Windows-based, you're probably wondering whether you should be planning to upgrade your PCs, especially since it's available free for the first year. Based on our limited experience with it so far, we likely will be recommending that our clients with Windows-based networks plan to move to Windows 10, but gradually. In most cases, this will look like replacing existing PCs with new Windows 10 PCs as the old machines come up for replacement as part of your existing lifecycle upgrade process.
One reason you may hear used to prompt you to upgrade sooner is that Windows 7 (what most of our Windows-based clients use) has already reached what Microsoft calls "end of mainstream support". Fortunately, that's nothing to be especially concerned about—that just means that no new features will be released, and Microsoft is focusing development on newer versions of Windows (Windows 7 itself is scheduled to be supported with bugfixes and security patches through 2020). Over time newer versions of Windows will get compelling new features that won't be ported to Windows 7, but for the next couple of years, there are few compelling reasons for most of our clients to switch.
For clients that are especially interested in taking advantage of the free upgrade offer for your existing business PCs:
First, our recommendation is to wait at least until Microsoft releases the first major set of patches for the new operating system (we prefer to wait a bit until the first round of patches have been released, and let others "enjoy" being on The Bleeding Edge!). We expect this to happen within a month or two, but we will send out another communication to update our clients when this does happen.
Second, contact us to let us know you would like us to do a "Windows 10 Upgrade Audit". For a reasonable one-time fee based on the size of your environment, GreenLoop will perform a comprehensive audit on your existing systems to make sure all your PCs have adequate hardware specs, and all of your business-critical applications will continue to function correctly after the upgrade. We will identify any areas that need to be remediated in order for the upgrade to go smoothly, and review the audit with you.
Third, assuming the audit doesn't identify any issues or once the issues are remediated, you can begin scheduling GreenLoop to upgrade your workstations. There's no need to upgrade all at once—you can do just one or two at a time if that works better for your firm. GreenLoop will provide full migration service of all of your user's data and applications. The migration will take a couple of hours, but once complete the user will be able to begin working on the new operating system immediately with all of their previous settings and customizations migrated over.  The cost of migration will vary by organization and is dependent on your service agreement and environment. Please contact us for more information.
Finally, we want you to know that GreenLoop will be offering a mini version of the above migration services for users' home PCs beginning in September. For a one-time fee of $99, we will evaluate your home PC and software for compatibility and if everything checks out, complete the upgrade for you (users are responsible for dropping PCs off at one of our offices and picking up when complete).
If you have any further questions, or think of anything we didn't cover, please contact us!
Back to Articles & News