Microsoft Azure Virtual Desktop is a modern, highly secure and performant Virtual Desktop Infrastructure (VDI) solution, hosted on Microsoft's Azure Cloud. It includes innovative capabilities like Multi-session Windows 10 Desktop, FSLogix profile redirection, and GPU graphics.
In order to connect to a provisioned Azure Virtual Desktop instance, users have two options:
Azure Virtual Desktop Web Client
The Web Client is great for quick or infrequent access, without needing to download and install the full desktop client.
To access the web client, begin by going to https://aka.ms/wvdarmweb.
Users will be prompted to login with Microsoft 365 credentials. After logging in, you'll be presented with a list of workspaces and desktops. Double-click on the desired desktop to connect.

You should see a "connecting and launching" screen: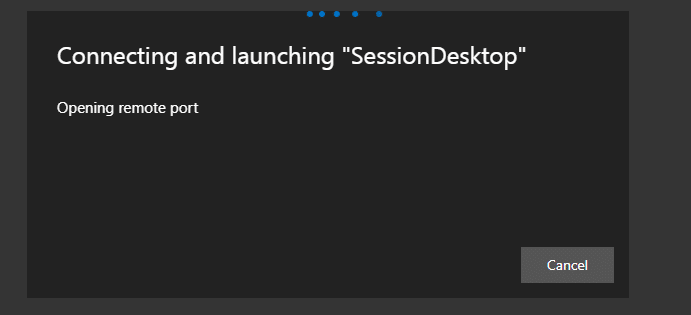 After this you may be prompted for credentials again:
After you provide correct credentials you'll be connected to your Windows desktop.
Remote Desktop Client
We recommend using the Remote Desktop Client in most cases where you're accessing Azure Virtual Desktop frequently.
To see if you already have this installed, search for "Remote Desktop" in Windows Start Menu. The app icon looks like this: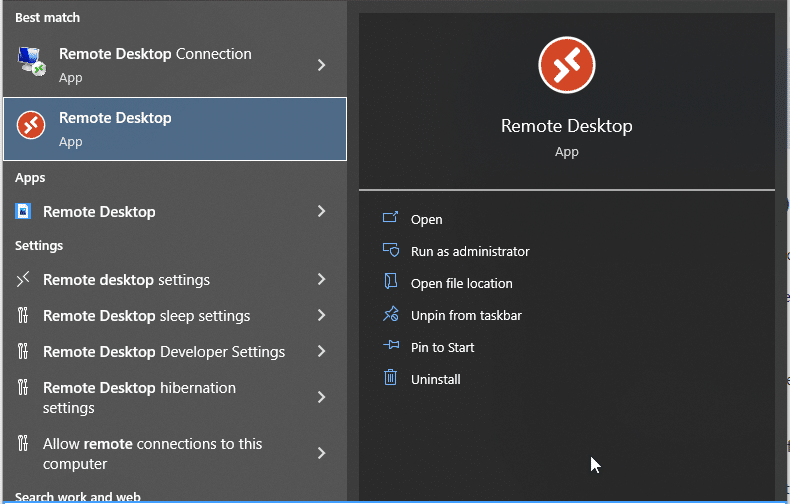 You may have other remote desktop apps installed; however you need this specific one (also called "MSRDC") in order to access Azure Virtual Desktop. The "MSTSC" client built into Windows will not work and neither will the Microsoft Store Client.
Install the Desktop Client
Follow the platform-specific directions below to install the app, subscribe to your workspace, and connect.
Once installed, on subsequent connections you'll just need to launch the Remote Desktop app and double-click to launch a new session.