Many small to medium businesses don't have an inhouse chief information officer (CIO) in charge of IT strategy and the computer systems necessary to achieve business objectives and goals. Acting as a virtual CIO, GreenLoop IT Solutions offers specialized managed IT planning and consulting services for businesses between $3 to $20 million in annual revenue, ensuring business systems are in excellent working order. Our team has helped hundreds of clients navigate the growth curve and deploy strategic IT solutions that ensure technology is a lever—rather than a crutch—to scalable growth.
Information Technology Consulting with a Virtual CIO
Throughout your business's lifecycle, the optimal IT solutions you use for accounting, business processes, customer relationship management, document management, digital collaboration, etc. will change. As your virtual CIO, we'll look at the role technology plays in your business today, and we'll develop a strategy to help you scale for the future, while continuously looking for ways to improve your productivity, protect your assets, and boost your bottom line. After performing a detailed assessment of your business's unique needs and IT concerns, we'll waste no time helping you with budgeting and planning, so you can make the right technology decisions now and as your business evolves.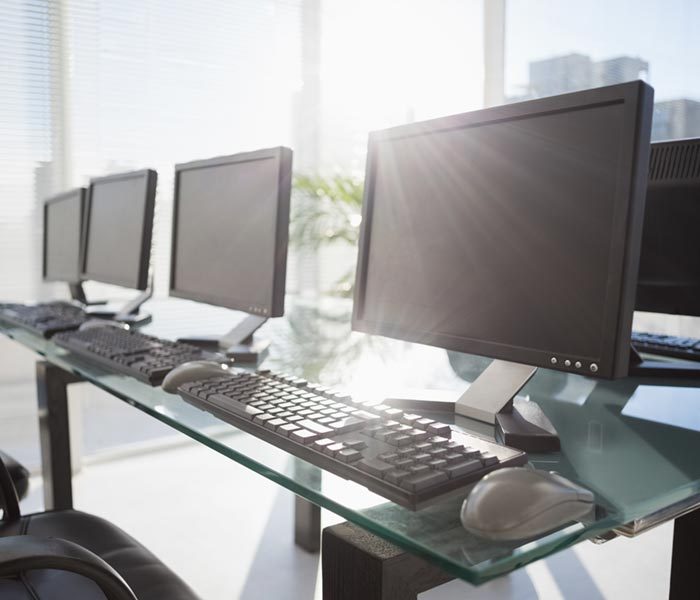 Information Technology Expertise You Can Depend On
At GreenLoop IT Solutions, our goal is for the virtual CIO experience to be easy, dependable, and advantageous, so that your virtual CIO is a valuable and quantifiable asset to your business. Utilizing an external CIO doesn't mean you care less about your information technology than a company that hires an internal CIO. Rather, you're choosing the smart and economic way to enlist the services of a true Information Technology professional.
Learn More About Our Virtual CIO Services
For more information about setting up—and reaping the benefits of—virtual CIO services, please contact GreenLoop IT Solutions. We're ready to give you the strategic planning and guidance you need to make critical and cost-effective technology decisions for your business.
Contact Us For Virtual CIO Services