As an IT Manager, your challenges are many, and you're often underappreciated for the work you do. There's an unrealistic expectation that you should be an expert in ALL things IT, and you're expected to handle ALL IT duties, even though the business you work for has grown significantly since you started. You're presumed to be available 24 hours a day, seven days a week, 365 days a year in case there's an IT problem. If you have been given the budget to hire IT support staff, you've probably found they leave for higher paying jobs just as you finally get them up to speed. But most likely, you don't have the $35-50K a year budget to add internal resources.
Given all your responsibilities as an IT Manager, you may not be able to devote enough time to critical, but lower-level, functions like network monitoring, patching, and maintenance. You know these tasks must get done, but they ultimately fall by the wayside when your attention is needed elsewhere. Adding insult to injury, you often find your ideas to help the situation ignored by senior management. You need a solution that doesn't jeopardize your job, is stable and cost-effective, frees up your time for higher-level functions, supplements your expertise when needed for specific projects, and can be a resource to promote your good ideas to senior management.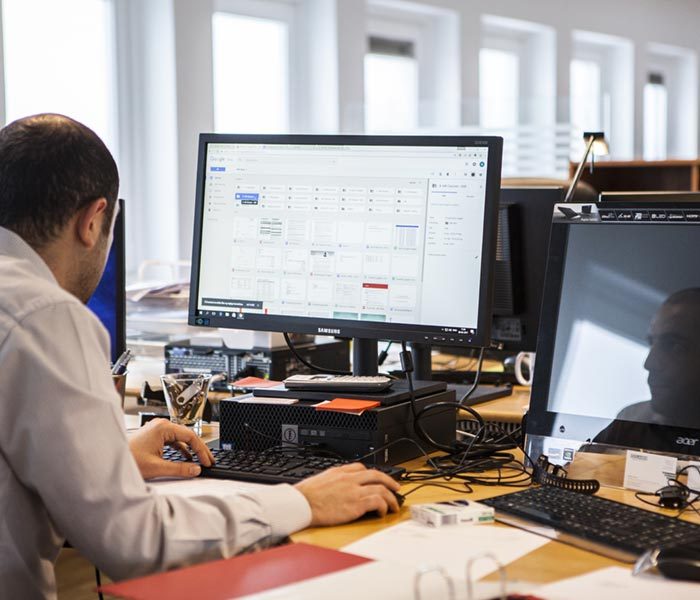 How GreenLoop IT Solutions as your Managed Service/Security Provider Compares to Other Options
Add low to mid-level Technician / Admin
Small IT Company
(1 to 2 people)
Most MSPs
GreenLoop IT Solutions
Meets your budget
Won't jeopardize your job!*
Experienced Project management Team
Rarely
Access to advanced network administration and monitoring tools
Sometimes
Focused on proactive maintenance
Full Suite of Security Services
Sometimes
Can efficiently scale as your needs grow
Sometimes
Monthly reporting relevant to you.
Rarely
Instant Access to a large experienced Team
Varies widely
Advanced ticketing system
Sometimes
Consistent 24 X 7 X 365 support
Sometimes
* Many times, GreenLoop IT Solutions has advised potential clients to KEEP their existing IT Managers and Network Administrators and simply supplement with the equipment and services we provide—even when the client's initial plan was to replace an existing employee.
Get Started Today!
If you need help, please contact GreenLoop IT Solutions today. With the right support behind you, you'll be able to plan your days more effectively, stick to a schedule, get done what needs to get done, and enjoy less stress on the job.
Want to know more?
GreenLoop works with you 24 hours a day, 7 days a week, 365 days a year to ensure that your IT operations keep running smoothly and efficiently. Check out the IT services that we offer!