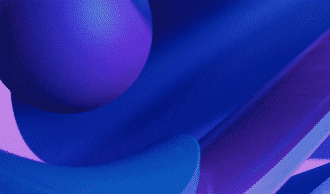 We're excited to announce that GreenLoop will be hosting a webinar series focused on Microsoft 365 productivity this fall. If your SMB currently uses Office 365 in your organization and would like to get more value out of your subscription, OR if you're considering adopting Office 365 in your organization this webinar is for you!
Webinar Dates:
Oct. 19, 2023 10:00-11:00 PDT/MST
This first session of our fall webinar series will focus on introducing Microsoft Teams, with a goal of equipping attendees to leverage the core functionality of Teams in your organization to collaborate more effectively. We'll highlight some best-practices for organizing Teams and Channels and 4-5 things that most organizations could immediately use to collaborate more effectively using Teams.
[register]
Nov. 2, 2023 10:00-11:00 PDT/MST
In this second session of our fall webinar series, we'll take a deeper dive into Microsoft Teams. You'll learn about how Teams integrates with SharePoint to provide a revolutionary experience when collaborating in Office documents compared with legacy experiences. We'll also cover how to establish sensible governance policies to  securely collaborate both internally and externally.
[register]
Nov. 16, 2023 10:00-11:00 MST (9:00-10:00 PST)
Microsoft 365 PowerAutomate is a no-code automation platform that allows organizations to build workflows to increase your effeciency with little to no development experience. We'll review some automation workflows we've built and cover how to get started building your own solutions.
[register]
Nov. 30, 2023 10:00-11:00 MST (9:00-10:00 PST)
Did you know that Microsoft Teams can also be an Enterprise-class business phone system? If you're already using Teams, Learn how you can truly unify your communications and save on telecom costs by adopting this solution.
[register]
Prizes and incentives:
If you're an existing GreenLoop customer, we'd be delighted if you could join us, and invite any business contacts who are not currently GreenLoop clients that you think could benefit from this valuable content.
The individual with the most referrals who attend at least one webinar will receive the Grand Prize: A Logitech Personal Meetings bundle [Logi Dock + Brio 4K Pro Webcam].
This is a great solution that will help supercharge your usage of Teams and enables use of Windows Hello Facial Recognition sign-in.
Make sure anyone you refer puts your name in the form when registering!
In addition, every webinar attendee will be eligible to win a $50 gift card at the end of each webinar session.
Back to Articles & News