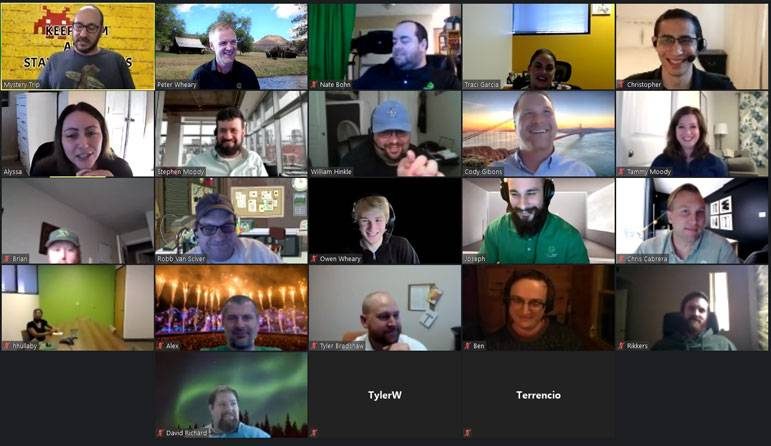 GreenLoop held it's first virtual game yesterday, Family Feud.  This virtual take on the silly '70s/80's game show was a great teambuilding success and gave our staff a chance to unwind and interact in a way we've been missing these past 9 months.  Thanks to Dave Green from MysteryTrip.co for hosting this fun afternoon event!
If you and your team are interested in playing one of MysteryTrip's games, use this link and enter "GreenLoop" in the code/referral box to receive a 10% discount.
Note: Tyler W. and Terry "Terrencio" aren't video party poopers…they were the heroes who took the on-call tickets that came in during the game.  Thanks guys!
Back to Articles & News