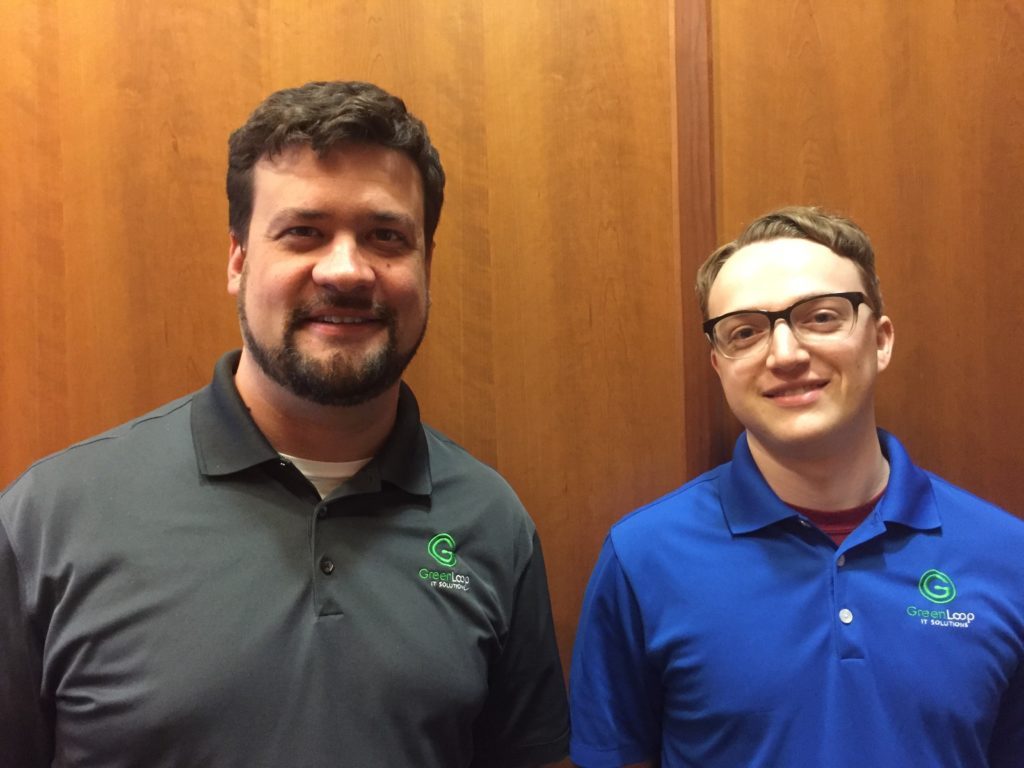 GreenLoop IT Solutions is pleased to announce that we are expanding our mission of bringing top-notch, affordable computer network services and trusted technology planning to the Portland, Oregon metro area, as GreenLoop's Portland branch officially opens this month.
GreenLoop's New Portland team will initially be spearheaded by Chief Technology Officer Stephen Moody and Field Engineer Ben Segur, with remote support from the rest of the GreenLoop team.
Stephen says: "I'm excited about the opportunity. There are lots of SMBs in this rapidly growing area that are looking for a solid IT partner, and with the support of the rest of our team I'm confident we'll see great results!"
For information on the services GreenLoop offers to small and medium businesses in the Portland metro, or to schedule a free network consultation, call (888) 877-4395, or email info@greenloopsolutions.com.
Back to Articles & News