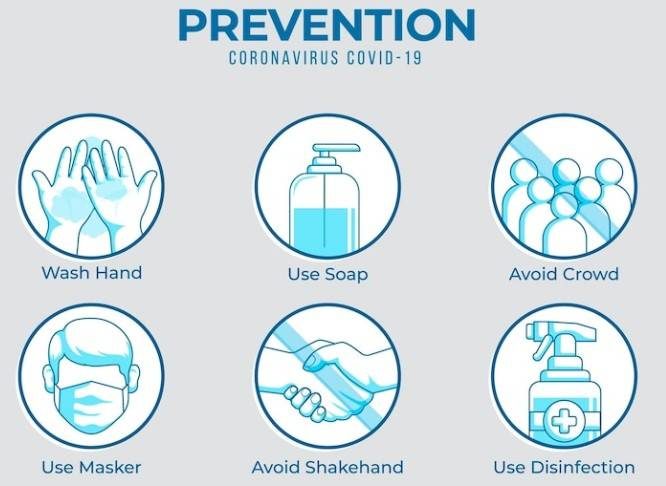 As the COVID-19 pandemic evolves, GreenLoop will continue to balance the onsite needs of our clients, the safety of our respective staffs' and the legal mandates of our Federal, State, and Local governments.
We all have a part in this and the reason for this communication is to clearly lay out the precautionary measures that GreenLoop is taking as well as the measures we are asking you and your staff to take if/when we come onsite. 
GreenLoop Office Precautions
While most of our staff are working remotely, our offices remain open and we are receiving vendor shipments and "drop-offs/pick-ups" from clients. 
At this time, no GreenLoop employee or family members have shown symptoms of or been diagnosed with COVID-19.
We are following the CDC guidelines for "

Protecting Yourself & Others

" to the best of our abilities and for the most part, have been able to maintain a minimum level of disinfectant wipes, sanitizer, and masks.
In addition, we are disinfecting all deliveries upon receipt and the table upon which they are unpacked.
If you come to our offices, we'd ask that you please look for door signage, follow the instructions, and wear a mask. 
Before coming to your business, our dispatchers are asking/verifying the following:
How many people will be in the area our tech will be working and is your business enforcing social distancing guidelines?
Will the person(s) with whom our engineer/technician has direct contact be wearing a mask?
Can the touchpoints of any equipment we are scheduled to work on be disinfected prior to our arrival?  (Note: we will attempt to disinfect again prior to leaving pending availability of disinfectant wipes.) 
What you can expect from the onsite engineer/technician:
We will always wear a mask while in your facility.
We will demonstrate the normal awesomeness that you have come to expect.
We will smile, but refrain from handshaking, hugs, and what might otherwise be considered "normal" physical greetings – some of our clients and techs are very close ?.
If you believe anyone on our staff is not following these guidelines while onsite, please let a member of the GreenLoop Management Team know immediately. 
Lastly, I want to thank all of you, clients and staff alike, for the displays of generosity, thoughtfulness, and understanding that I've personally witnessed these past 6+ weeks.  It is truly an honor to work with and for you! 
Best regards,
GreenLoop Team
Back to Articles & News