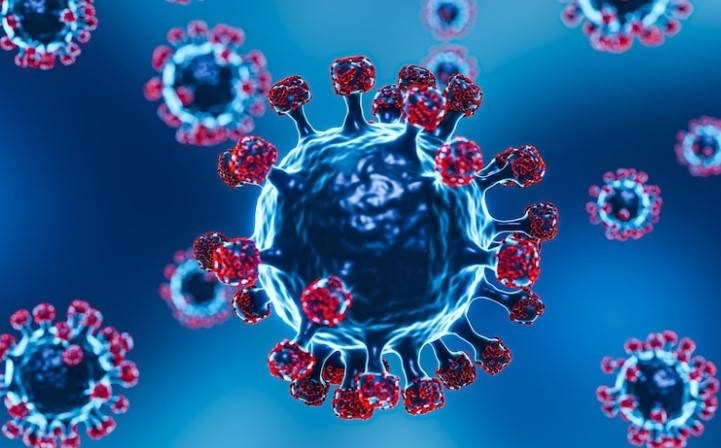 Clients, partners, and website visitors:  GreenLoop will continue to provide updates via our blog to update readers on our own response plan status, best practice reminders and general updates that attempt to distill the flood of information around the Coronavirus pandemic, into what's most relevant from an IT perspective.  GreenLoop's whole purpose is to protect our clients' vision by mitigating cyber risk and accelerating their transition to fast, secure, reliable and shareable data networks.  Well, that transformation is going through a radical shift as we work to scale remote workforces across our client base.  Thank you all for your patience, understanding, and thoughtfulness as we work to meet the exploding demand.  We are lucky to have such fantastic clients!
GreenLoop Response Plan Status – Phase II
85% of our staff is now working remotely. GreenLoop has had a work from home policy in place for years which has allowed eligible employees to work from home 1 day per week.  Because of this, it has been an easy transition to socially distance our staff while maintaining secure access to the key tools we use to support you.  We are maintaining a small presence in our physical offices to ensure prompt package receipt and delivery.  This measure will be in place for a minimum of 2 weeks.
Onsite visits are being curtailed. Project work that is "in process" will be structured to maximize remote work and minimize close proximity to other people while onsite.  Existing and future onsite requests will be triaged, and critical needs will be dispatched.  For non-critical issues, we'll be looking at alternative solutions or simply delaying scheduling for the time being.
First responders (primarily our medical clients) are receiving priority support.
Setting up remote access for our clients' staff is also taking priority over "normal" priority issues.
If you are still needing help determining the best remote access options for your business, please reach out to your Account Manager
Security
Now is not the time to forgo security best practices. While the remote access solutions we are putting in place are "secure," we do not have control of the user's home environments and that is the area of highest concern.  Consider having staff read and sign a work from home policy that at a minimum includes these Top 5 Telecommuting Recommendations:
The home computer should be Windows 10 or MAC OS X Yosemite (10.10.5) or higher
Active Antivirus subscription
Unique login – this is critical if the computer being used is a "family" computer used by multiple people. Home users should have a login that is used only by them and protected by a complex password.  Remember to logout when you're away from your computer.
Strong password encryption – if using the home's WIFI to connect to the internet, ensure the WIFI router is using

WPA2 encryption

and that connections require a

complex password

.
Consider adding user's home computers to your organizations' support plan with GreenLoop. This will allow us to implement many of the same security policies currently in place on your business networks and expand basic support to your staff's home network.  Please reach out to your Account Manager for more information.
I'm not a GreenLoop client, but I need help "distancing" my workforce.  Can GreenLoop help?
Yes! Please use the contact us form on this website to request information.  We have developed a "Remote Workforce" assessment that will give you the budgeting, security and timeline information you need to make an educated decision about how best to "distance" your workforce.  Note:  These requests will be prioritized AFTER support requests from our contract client base, but you can still expect an initial response within 24 hours.
Flattening the Curve
Remember, the whole reason we're practicing social distancing is to "Flatten the Curve" and attempt to lengthen the timeline of a severe virus outbreak in order to hopefully avoid or limit the extent to which we surpass our healthcare system's capacity to care for all critically ill people.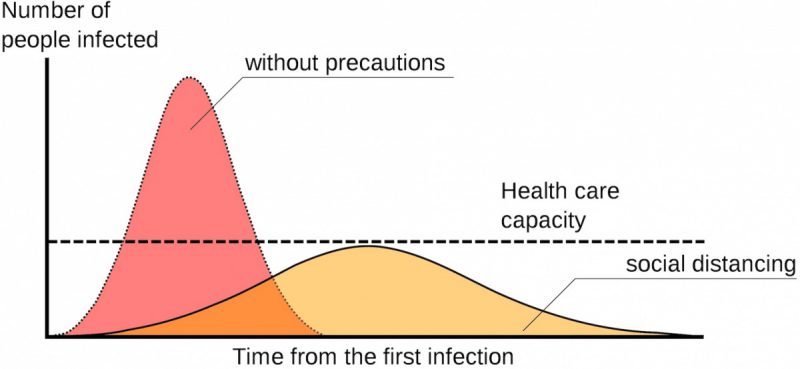 Dealing with Stress
Regardless of your position in this pandemic, you and your families are feeling elevated levels of stress and anxiety.  The CDC has a great list of simple things we can all do to support ourselves and make our communities stronger.
Take breaks from watching, reading, or listening to news stories, including social media. Hearing about the pandemic repeatedly can be upsetting.
Take care of your body. Take deep breaths, stretch, or meditate. Try to eat healthy, well-balanced meals, exercise regularly, get plenty of sleep, and avoid alcohol and drugs.
Make time to unwind. Try to do some other activities you enjoy.
Connect with others. Talk with people you trust about your concerns and how you are feeling.
Call your healthcare provider if stress gets in the way of your daily activities for several days in a row.
Back to Articles & News